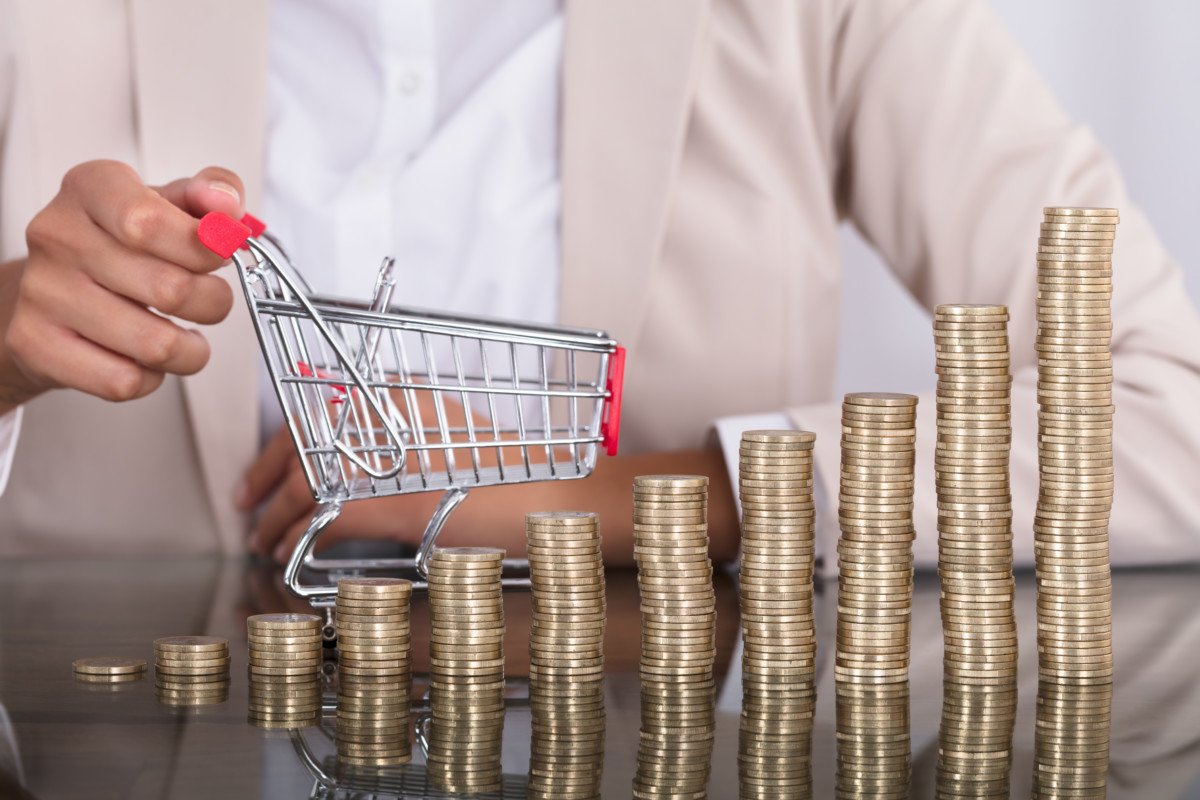 We at "The Jacket Maker", an e-commerce store which combines years-old bespoke tailoring service with today's technology to make the finest quality ready-to-wear and custom leather jackets, wanted to engage our cart-abandoners to help them finish their checkout process with the help of Facebook's Slideshow Dynamic Ads.
Our typical remarketing campaigns were the same as the ones run by e-commerce Facebook advertisers; using static Multi-Product ads to target people who added products to their cart. These campaigns had helped us get CTR of 1.2%, $1.39 CPC, and a $32 cost per transaction. We were excited to test the new slideshow ad feature being optimistic about higher CTR and Conversion Rate. This ad format helps in displaying our products to users from different angles, including close-ups, without users having to click on the ad. This way, we bring the web experience straight in the users' news feed.
Setting up Facebook Slideshow Dynamic Ads
In order to prepare the feed for Slideshow Dynamic Ads, we had to add multiple pictures of the same product in the feed as opposed to only one picture of the feed. Their dimensions needed to be in 500X500 resolution or higher. We included images from various angles to give the user the feeling of browsing the product on our website.
We set up the ads in November 2017, and we immediately saw good results compared to our static remarketing ads. With Slideshow Dynamic Ads we were able to achieve CTR of 2%, $1.21 CPC, and a $26.63 cost per transaction.
The CTR was higher since a slideshow tends to be noticed compared to a static image ( just like videos have higher CTR compared to static Images). Regarding the conversion rate, the increase can be attributed to the fact that with slideshows you are enabling your potential customers, pre-click, to have a look at your products from multiple angles. This is especially applicable to apparel and fashion.
Targeting the most valuable users with Slideshow Dynamic Ads
With our campaigns, we aimed to target only people who added to cart 30 days, and we excluded people who had made a purchase. This is because this audience is the closest to converting.
Initially, we were testing manual placements when we were using lowest cost with bid cap (formerly maximum bid) bidding. With conversion optimiser, that is when the ad set is set to be optimised on conversions (Add to Cart or Purchase), we don't test variables like placements. The idea is to rely on Facebook's algorithm to optimise based on conversion objective and keep the maximum spend in one ad-set (instead of breaking by placement) because optimisation engine tends to learn better with more data. Breaking into different ad set would mean less data for facebook optimisation engine.
Creating the ad copy and creatives for our Slideshow Dynamic Ads
For our Dynamic Ads, we used the Multi-Product Ad format (carousel) and used the product name and price fields from our feed.
Our new creatives looked like this: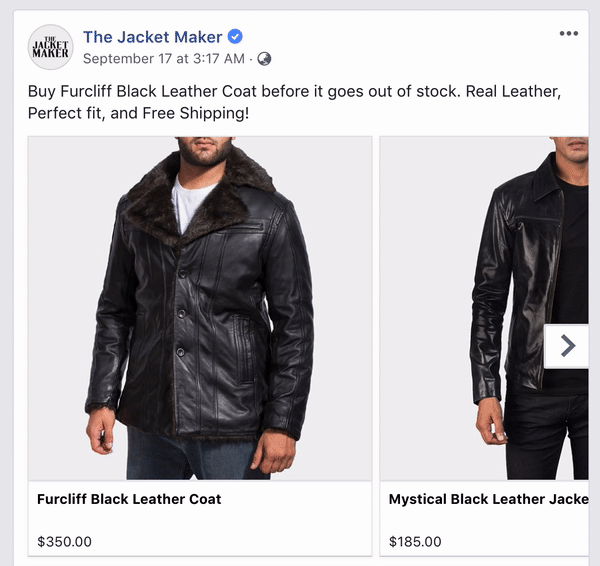 We have been running the Slideshow Dynamic Ads for almost a year with the below results:
Impressions: 174,211
Clicks: 3471
CTR: 2%
CPC: $1.21
Cost: $4208
Transactions: 158
Cost Per Transaction: $26.63
Revenue: $53,360
Return On Investment: 1268%

Comments